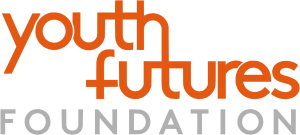 Ingenuity has teamed up with Youth Futures Foundation, a new independent not–for–profit organisation set up to tackle youth unemployment for those who experience disadvantage or discrimination, to work together to find bold and impactful ways to help young people find and keep good jobs. Evidence shows that disadvantaged young people are currently around 50% more likely to be outside of education, employment or training than their similarly qualified but better-off peers. 
Youth Futures Foundation are looking to support new solutions through the following elements of their Challenge: 
1. Provide meaningful and sustainable work opportunities
How can we help disadvantaged young people progress and develop their careers, while nurturing their wellbeing at work? How can we train and upskill young people to ensure their careers are future-proofed against future climate, economic and social crises?   
2. Close the employment gap for young people from particular BAME groups
What new products, services and programmes can help overcome the employment gap and barriers to employment for young people from ethnic backgrounds most at risk of facing disparities in the labour market (e.g. Pakistani; Bangladeshi; Black; Mixed; Gypsy, Roma and Traveller)? How can employers play an active role in providing opportunities for these groups to become active members of the workforce? How can employers ensure opportunities and support are equally available and accessible to young people of all ethnic backgrounds? 
3. Create opportunities for young people with special education needs or disabilities (SEND)
How can we make workplaces more accessible and inclusive to young people with SEND? What infrastructure, adaptations and support can help to tackle the employment gap, discrimination and barriers related to entering the workforce?  
All the elements of the Youth Futures Foundation Challenge fit within both our Create Prosperity and our Build Community Challenge Pathways. The top ideas that respond to the Youth Futures Foundation Challenge will be invited to receive specialist mentoring from experts in the organisation. 
To find out more about Youth Futures Foundation, visit: youthfuturesfoundation.org