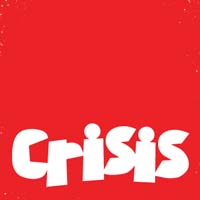 Ingenuity has teamed up with Crisis, the UK's leading homelessness charity, to work together and find innovation solutions to help end homelessness for good. 
Crisis are looking to support new solutions that can help end homelessness through one of the following three Challenges: 
1. Creating effective training and employment opportunities
What new opportunities and programmes need to be created to provide training and job prospects for people who are homeless? How can we help them move into sustainable, gainful employment, particularly in the context of the Covid crisis and a highly competitive jobs market?  
This Charity Challenge fits within our Create Prosperity and Build Community Challenge Pathways.  
2. Improving access to good credit and financial resilience
How can we help improve access to financial products, and help people manage their money better once in employment? What new products and services can we make accessible to them?  
This Charity Challenge fits within our Create Prosperity Challenge Pathway.  
3. Establishing sustainable housing options
How can we find innovative new housing options for those living in shelters, temporary accommodation? How can we move away from inappropriate and tokenistic short-term housing options to make these solutions sustainable, affordable and stable?  
This Charity Challenge fits within our Build Community Challenge Pathway.  
The top ideas that respond to the Crisis Challenge will be invited to receive specialist mentoring from experts in the charity, as well as its members who have lived experience of homelessness. 
To find out more about Crisis, visit: www.crisis.org.uk